Florists seeking to order bulk flowers are always interested in new sources for flowers. After all, new sources may offer access to new growers with better variety, selection and quality.
Tips for buying bulk flowers online
Have your commercial resale information ready to receive the best discount. In the United States, your retail resale certificate can be obtained from the state in which your business is located and licensed.  Your resale tax identification number ensures that the wholesaler can sell to you without paying sales tax; your firm pays the sales tax when you resell the flowers as part of arrangements or bouquets.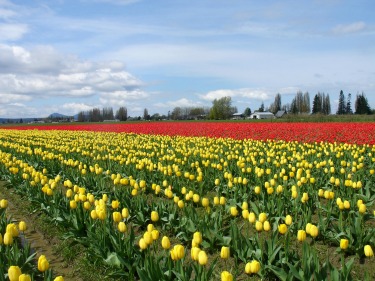 When purchasing bulk flowers, keep the following tips in mind:
» Know which flowers you want to buy before you begin browsing online. The selection can be overwhelming. Have your color scheme finalized, as well as your arrangement or bouquet needs written down. Remember to include focal points, accent flowers and greenery in bouquets and arrangements.
» Many different flowers are available for bulk purchase online. Some of the more commonly purchased flowers include roses, chrysanthemums, carnations and daisies. Buying them in season will also help you achieve the best savings on your bulk floral purchase.
» Many websites advise you to purchase flowers seven days in advance of when you need them, leaving at least two days before the event date for special events. The seven-day window enables the wholesale company to obtain the best flowers for you at the best discount from their suppliers. The suggested two-day time period before an event ensures that the flowers will be fresh, but also gives you a window of time to assemble the arrangements.
» Don't forget vases or bouquet holders! You can also order these in bulk from many floral suppliers and warehouses.
Where to buy bulk flowers
Bulk flowers are available for purchase through many websites. Some big box warehouses such as Costco and Sam's Club offer bulk flowers for sale online. Others, including Bulk Flowers By the Box and FTD.com offer bulk flowers to both floral professionals and consumers. The following list provides a sample of companies in the United States and the United Kingdom offering bulk flowers online.
United States, major wholesale outlets
» Costco Bulk Flowers offers an assortment of different types and quantities of bulk flowers.
» BJ's Wholesale Flowers is another major wholesaler offering bulk flowers for sale to the general public.
» Sam's Club offers bulk flowers with minimum quantities of 80 to 100 stems per bulk order.
United States, other bulk wholesalers
» FiftyFlowers.com offers an easy-to-navigate website where you can choose flowers by color, then view available wholesale bulk flowers.
» Potamac Floral Wholesale can deliver bulk orders overnight.
» FTD Bulk Flowers promises flowers direct from the growers.
United Kingdom, bulk flowers
» Triangle Nursery, UK is one of the largest bulk wholesalers of flowers in the U.K. and offers a huge assortment of flowers directly from the growers.
» Flowers for Florists caters specifically to florist shops for bulk flower orders.
Florists seeking bulk flowers or individuals wishing to purchase in bulk will find a wide range of options available. If planning your own wedding, however, note that it can be difficult to handle all of the last minute arrangements on your own, including designing and assembling bouquets and floral arrangements. A florist can save brides a lot of stress right before their big day by handling all the details of the floral arrangements.
image 1: Pixabay