Some gardens require, let's say, an innovative approach. Gardeners might find themselves needing to create a garden bed on dubious ground, in dubious soil or under dubious growing conditions. The simple solution for many problems, like poor soil or a lack of appropriate growing space, is a raised garden bed.
Raised beds can create their own set of issues, however, from water retention to leaching from frame materials. Garden bed liners can solve many common raised gardening issues, although many gardeners worry about the environmental costs of using them since plastic is the most commonly available and widely-used type of liner.
This post will offer some more eco-friendly options. We'll walk you through why and how to use a liner, introduce you to some of the best non-toxic garden bed liners on the market now and also show you some great DIY alternatives.
Why Use Non-Toxic Garden Bed Liners?
---
While you certainly don't have to use a liner for your garden bed, there are several reasons why you might want to.
A big one is health, both human and environmental. Raised garden beds are often framed with materials like treated wood and composite plastics, which can leach chemicals into the soil. Depending on what a raised bed is made from, anything from chromated copper arsenate (CCA) to phthalates to creosote could make its way into the soil. Non-toxic liners create a buffer that stops harmful substances from entering your garden.
If you're interested in the topic of leaching, Ruth Lively of Fine Gardening has an excellent piece on pressure treated lumber aquí, and Kevin Espiritu dives into the safety of different plastics in gardening aquí.
A second, practical benefit is that liners keep soil in the garden, where you want it. Many elevated garden beds have a slat construction, and if there are even small gaps, soil will wash out when it rains or through normal watering.
In addition to keeping soil in, liners can help keep critters and weeds out. Raised beds with no bottom are particularly vulnerable to burrowing animals like moles and gophers and to weeds like, well, every weed. Here, liners act as a physical barrier that helps prevents animals from burrowing up and weeds from sprouting.
How to Install a Garden Bed Liner
---
Most liners will come as a roll or sheet of material. To install it, first measure the square footage of the sides and the bottom of your garden bed to calculate how much material you need.
If you're working with a sheet, simply unfold it and centre it in the middle of the bed. Use picnic clamps or an extra set of hands to keep the sheet in place as you smooth the bottom and adjust it for coverage. Be sure to tuck the sheet well into the corners.
Once it's in place, staple the material 3-4 inches from the top of the bed, using heavy-duty staples to secure it. Trim off any excess so the top of the liner reaches the top of what will become the soil line. If you think you won't like the look of rough edges, you can fold the material over at the top and staple the folded edges.
If you're working with rolls, start unrolling your material in the centre, lengthwise, cutting off a section that reaches to or over the top of the garden bed. Clamp the section in place, and then start working out towards the edges, overlapping the lengths of material by 6 inches if your bed doesn't have a bottom to better keep weeds out. Tuck the material firmly into the corners.
Staple the section lengths in place once you have the lengthwise part completed, folding over the top edges first for a tidier look. Then work up the sides until you reach the spot where you imagine the soil line will be. Trim off any excess.
Then fill and plant away!
A Few Cautions
First, know that drainage could be affected by a liner. A waterproof liner could pool water at the bottom of the bed, keeping the soil too moist. Poke some drainage holes if you line the bottom of a raised bed with something impermeable.
Be aware that fabric liners that hold water and stay in contact with raised garden boxes made with untreated wood could cause the wood to deteriorate more quickly.
And finally, use caution when digging in the bed or you could put a hole through your nice, new liner.
Divulgación: Esta página contiene enlaces de afiliados. Como asociado de Amazon, ganamos una comisión por las compras que califican.
4 Best Non-Toxic Garden Bed Liners
---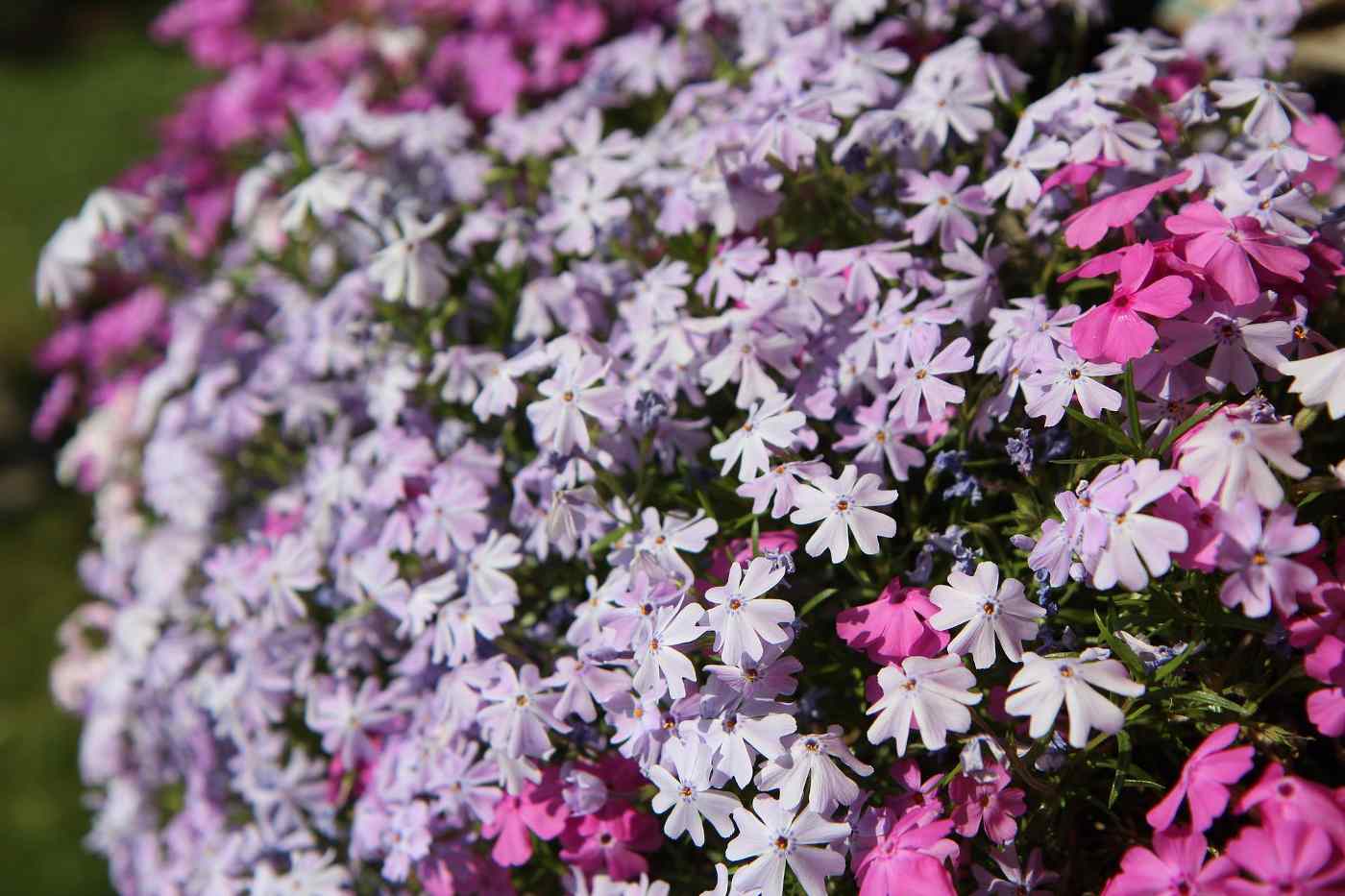 Best All-Natural Liner
SUNYAY's coconut fibre mat is perfect for lining small garden beds, boxes and planters. It's a natural and versatile way to keep weeds down without using plastic.
Características y beneficios
Pros
Contras
Revisión editorial
This liner has the advantage of being permeable to air and water, but still thick enough that it can keep weeds down. Since it won't hold onto water like some other liners will, coconut fiber is a great option for wet climates.
It's simple to work with, and although there's a bit of a technique to getting a nice fit in a round planter, installing it in a rectangular planter box is a piece of cake. We also liked the look that coconut fiber liners have, blending with outdoor arrangements much more naturally than plastic.
The biggest drawback to this product is that there's not a lot of material in the roll. If you have a sizeable raised garden bed you want to line completely, this option could become expensive fast. Another drawback is that coconut degrades quickly under the soil, so you could be looking at replacement in short order.
Lo que otros están diciendo
People who bought this product were pleased with its performance. They found it held up well and was more durable than they expected. Most reviewers report that it's easy to work with, too, using it on any number of gardening projects, from making poles to lining hanging baskets to growing microgreens.
More than a few folks took issue with the thickness of the liner. They felt it was excessively thin and that they had to double it up, making the roll less of a value. Plenty of people also felt that it wasn't a great value in the first place, although others compared it to the price of preformed basket liners and found the roll a much better deal.
Best Small Garden Bed
Line a bed with this product or use it alone. Made with sturdy felt, Nardo Visgo's fabric raised beds are great for making small garden plots in any location.
Características y beneficios
Pros
Contras
Revisión editorial
We really like the idea of a garden that you can essentially pack away at the end of the year—perfect for apartment dwellers and folks who don't have a lot of yard space or storage space. They're basically a raised garden bed in a lightweight box you can set up anywhere. This makes them an economical growing alternative to building a raised bed, as well, especially with the current price of lumber.
On the downside, these are smaller than you'd think they would be. At less than 8 inches deep, you will be limited in terms of what you can grow. If you have pre-existing garden beds to line these wouldn't work, unless yours happen to be the right size for them to fit into. And finally, you do need some kind of support for the sides if you plan on filling them up.
Lo que otros están diciendo
Reviews of these bags are positive, except in one regard. Many people like these bags for their convenience and their performance. Users loved being able to have a garden without digging up any soil.
They felt the bags were durable and held up well after use. They also report their plants thriving in them and suspected that the bag's porous material was playing a role in helping moderate moisture and circulate air.
The one big problem people had with these bags is that they can't be filled to the top with soil unless you have a frame or supports to keep the sides from bowing out. To be fair, the company does warn about that in the product description, but given that this is a big limitation of a fabric bag, it would be nice if the company included a frame.
Best Large Fabric Garden Bed
Kenley's raised garden bed is easy to use and pack away when the season is over. Its larger capacity gives gardeners more flexibility and more planting options.
Características y beneficios
Pros
Contras
Revisión editorial
This raised bed from Kenley shares all the neat possibilities of the entry above, but solves the problem with wall collapse that Nardo Visgo's garden bed suffers from. The intermediate supports keep the walls in place, and that extra sturdiness makes this raised garden bed less of a hassle.
The compartments are a nice touch and a good way to keep aggressive plants from overtaking the space. This bed is much larger and therefore much heavier, which is something to keep in mind if you plan on moving it around.
We didn't love that the only description of the material we could find was "a tough, non-toxic fabric commonly used by surgeons." Given how rampant greenwashing is, we'd like to see Kenley specify what this product is actually made of. One thing to note is the large fabric surface area—it makes for fast drainage that would be an issue in dry climates.
Lo que otros están diciendo
Reviewers are enthusiastic about this garden bed. They were pleased with how sturdy and well-made it is and with how flexible it made their gardening options. Users placed the bag on decks, concrete and uneven ground and were able to enjoy a garden they otherwise wouldn't have had. Reviews stress that it's easy to use, fill, maintain and put away for winter.
People who use this bag note that watering is a bit of a problem. The bag's large, fabric sides are evaporative, so you might need to do more regular watering than you're accustomed to. A few users had issues with the bags collapsing, but others noted that it might have been a matter of needing to fill the entire bag little by little, instead of trying to fill it compartment by compartment.
Best Non-Toxic Landscape Fabric Liner
A permeable, UV-resistant landscape fabric made with bio-based plastic derived from corn, wheat and beets. A solid liner option with less plastic and no toxic ingredients.
Características y beneficios
Pros
Contras
Revisión editorial
We were drawn to this product because of its use of bio-based plastics. Polylactide resin is a non-toxic biopolymer that's biodegradable and made from renewable resources like corn. The company makes its Material Safety Data Sheet (MSDS) available, which is always a good sign that they're willing to back up their eco-friendly claims.
Otherwise, this material looks and functions very much like other kinds of landscape fabric. As a garden bed liner, it's simple to cut and install, and its permeability prevents issues related to overwatering. Since it's more biodegradable than other options, you'll need to factor that into your planning. If you don't relish the thought of having to remove soil and replace liners more frequently, you might want to consider other materials.
Lo que otros están diciendo
People generally liked this product quite a bit. They loved that it was made with renewable resources and felt better putting it in their gardens knowing that they were reducing their plastic use. They reported that it was easy to use and worked well to keep down weeds. Most people found it comparable to other landscape fabrics, although a few thought the fabric was more tightly woven and looked to be better suited to weed control.
Reviews of the quality of the material were mixed, with many people finding it tough and nice to work with. Others, however, found the material to be too flimsy, and experienced problems with tearing.
Some people had less luck with this fabric. They reported that weeds still grew through it and that it broke down too quickly to be helpful. Others didn't love the price of the product and complained that it was more expensive than the 100% plastic varieties.
DIY Non-Toxic Garden Bed Liners
---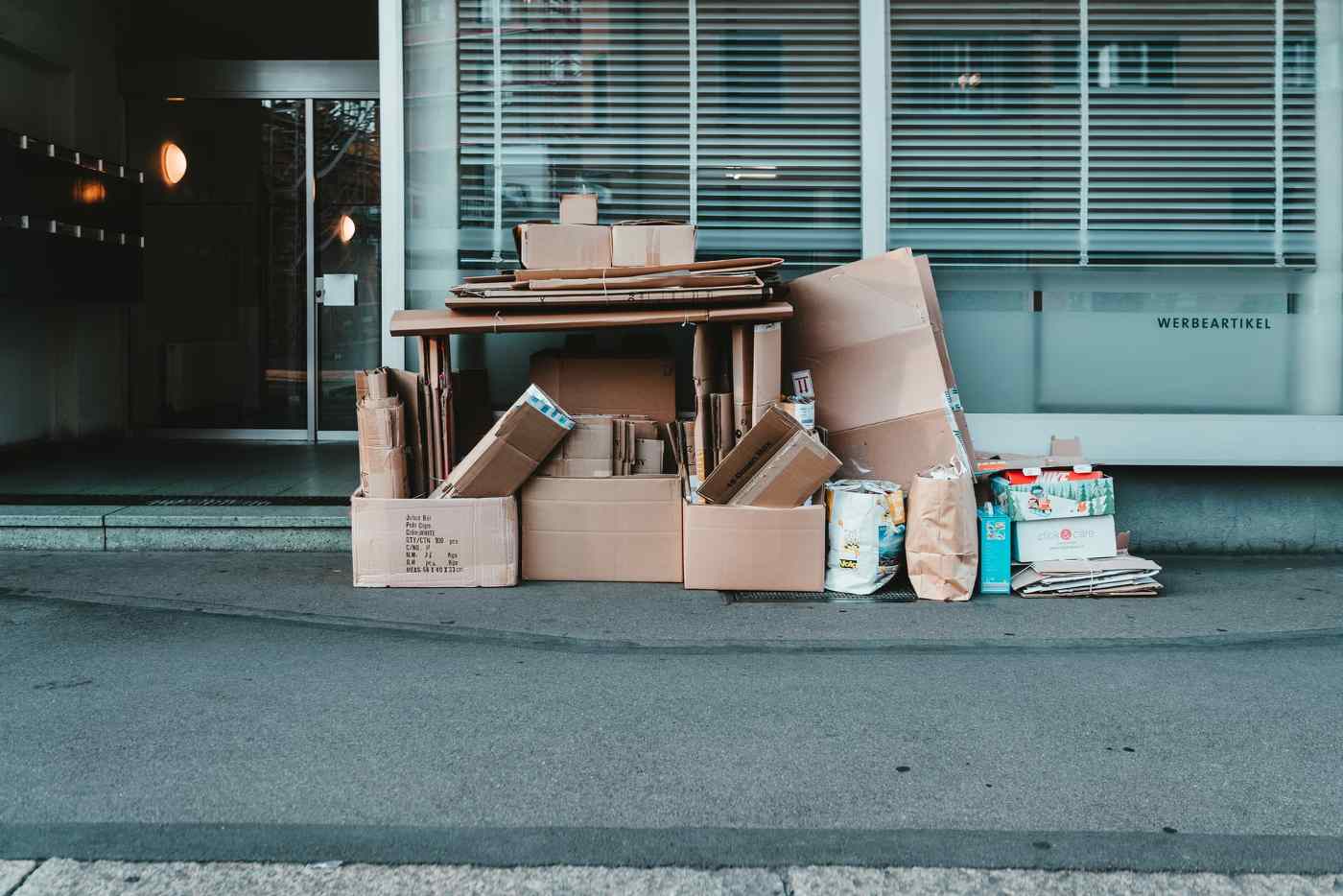 There are some simple DIY ways to line a garden bed that are just as effective and easy to use as purpose-made products, so don't discount a home-made approach.
Cardboard
It's free, it's easy to work with, it's biodegradable and you probably already have some lying around—what's not to love? Cardboard is a highly effective weed-deterrent, creating a solid physical barrier weeds can't get through. It's also excellent at moderating moisture and when it breaks down, it will add valuable nutrients to the soil.
Choose boxes with no print on them—inks and dyes could contain components you don't want in your soil. For a longer-lasting liner, pick thick, corrugated boxes.
Fabric
You can make your own fabric liner using canvas or burlap. Canvas is made from natural materials like cotton and hemp. It's thick and durable, and will provide more of a challenge for moles to chew through than conventional landscape fabric. Canvas is permeable but water won't run out of it quickly, making it a nice middle ground between coconut and plastic. It's also much slower to biodegrade than coconut.
Canvas can be expensive, though, so a budget-friendly alternative is burlap. You can buy it in rolls or sheets and use it like you would any landscape fabric. It's loosely woven, so weed control won't be stellar, but its permeability is a big advantage in many cases. It's made from jute or sisal fibres, so like cardboard, it will enrich the soil as it biodegrades.
So there you have it—a few options for liners that will help you keep toxins out of the soil as you problem-solve your way to a beautiful garden.
Imagen principal: JackieLou DL; Imagen 1: Etienne GONTIER; Imagen 2: aner tau; Imagen 3: Claudio Schwarz