Buying garden furniture can add value to your home. So many providers are competing in the garden furniture industry that it can be challenging to choose which products to consider. No matter what you choose, though, all weather garden furniture is a viable option if you're after aesthetics and functionality.
If you're thinking about buying quality furniture, here are four benefits you'll get from using all weather garden furniture:
Comfort
---
All weather garden furniture exudes comfort. Imagine arriving home after a stressful day at work, when all you want to do is to rest on a nice, comfy recliner on your patio or lawn. If this sounds like a scenario you want, you can opt for comfortable reclining rattan garden chairs. 
Rattan recliners make you feel relaxed, plus, the material won't sear or freeze in extreme temperatures. Hence, you don't have to worry about the material being too hot or too cold when you sit on it. Other options for comfortable pieces of garden furniture might include benches, dining sets, coffee sets, and sofas. As a bonus, you can find outdoor rattan furniture in various shades that cater to different décors. You can match your outdoor furniture to your home and to the colour palettes you've cultivated in your garden. 
Timeless Style
---
Outdoor furniture tends to have durable construction, thanks to the use of high-quality materials. Therefore, you're likely to get excellent value from the garden furniture you choose. These items might even last for generations with the right care and maintenance. Really high-quality all weather garden furniture might not even need maintenance to sustain its visual and functional appeal. 
A classic garden bench made of wood, stone or synthetic materials that mimic those iconic looks, can stand the test of time without requiring a lot of work on your part to keep it looking nice. In fact, wooden benches often look more charming and rustic after a little wear and tear.
Furthermore, a classic garden bench exudes a timeless beauty that complements different flora in your garden. For instance, you can pair delphiniums with a two-seater bench to create the effect of a backyard getaway. 
Versatility
---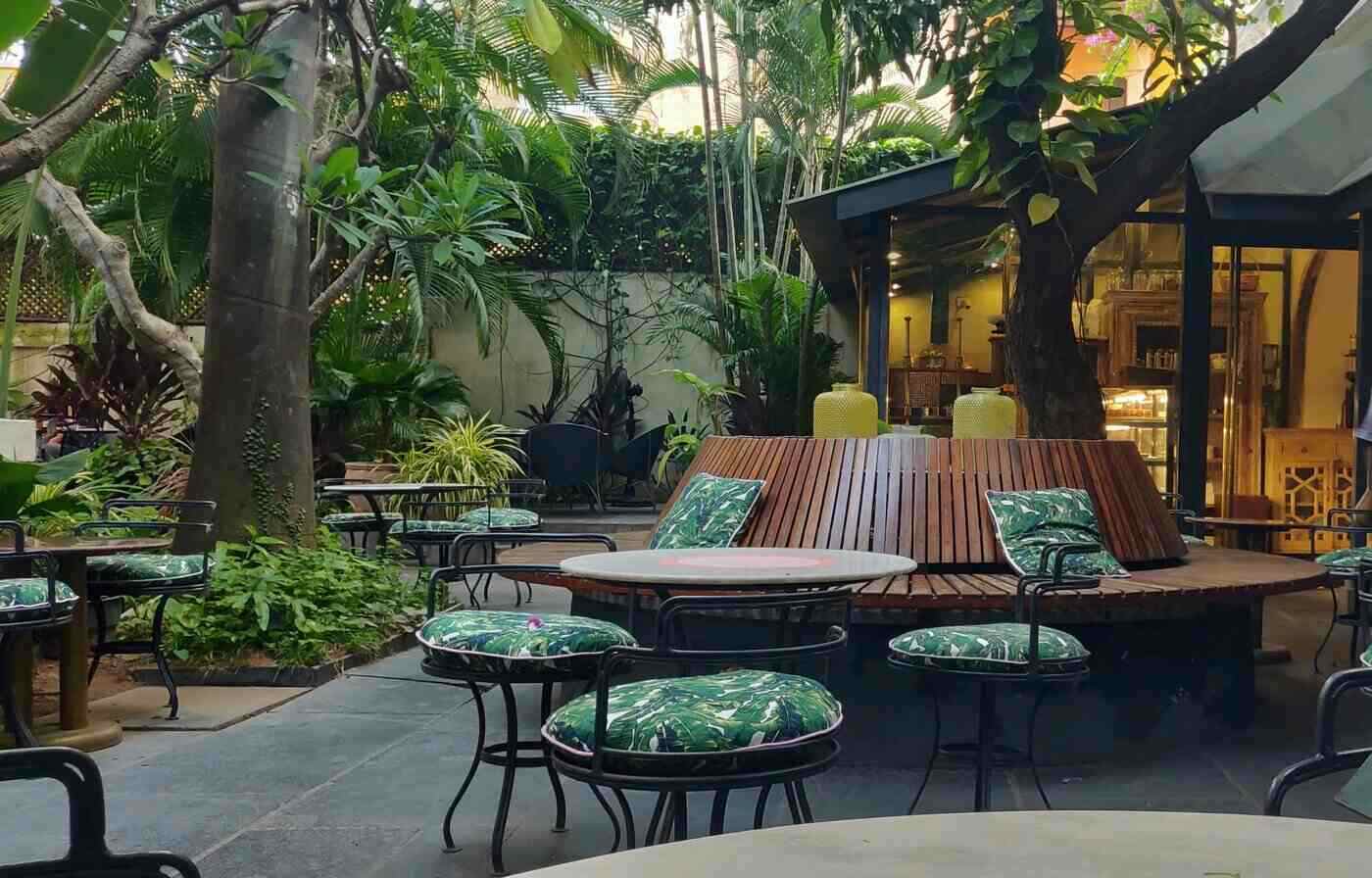 When choosing the right all weather garden furniture, remember that style and functionality should complement each other. You can find these two traits in different outdoor furniture options. 
You can match your home's existing design with a collection of high-quality seats, tables, and other outdoor pieces that make your patio an extension of your living space. You can also use outdoor items for multiple purposes. For example, you may use a rattan coffee set as a part of your patio décor. Then, use the furniture set as your personal hangout spot for those lazy Sunday afternoons. 
On that note, you might be looking for a garden dining set. Make sure to look for a set that features high-quality materials, durability and aesthetic appeal. 
High-quality dining sets have these characteristics, and, perhaps, even more. You'll find many pieces of furniture that provide homeowners with different usability options. You can use a rattan table when dining with your loved ones during Sunday garden barbecues. Otherwise, put a beautiful flower arrangement on the table's surface to act as a centerpiece when no one in the household is using the table. 
Keep in mind that excellent versatility may equate to excellent value. Consider buying from a reliable garden furniture provider to ensure you're getting great value from your purchase. 
Durability
---
Many homeowners dread their garden furniture getting destroyed by the elements. When you purchase all weather garden furniture, choose furniture that can withstand the harshness of all the different elements, including sunlight and rain.
Look into furniture materials that won't degrade when exposed to the sun or other elements. You might even choose outdoor furniture with an aluminum frame since this material tends to require little to no maintenance. Opt for a furniture company with a proven track record of good customer service. 
Investing in these pieces of furniture might make it worth your time and money, knowing that your investment won't lose its visual and functional appeal in a short period. 
Conclusion
---
Using all weather garden furniture may let you enjoy comfort, style, versatility and durability. Choose from various selections, such as outdoor benches, dining sets, and recliners. Select the right furniture, and rest easy, knowing that you made the right choice in buying these items for your patio or lawn.
Feature image: Camille Brodard ~ Kmile Feminine Creative Designer; Image 1: Virendra Vikram