You need a gift! And you do not have all day to find it. Flowers solve this problem but it's crucial that you know what flowers to look for so you don't send something completely inappropriate to a person you care about. This guide will help you. Let's dive in.
What Flowers to Buy for a Funeral
Lilies are the traditional flower to send for North American Christian or secular funerals. Gladioli, carnations and orchids are also commonly sent. White flowers are customary.
What Flowers to Get for Weddings
Roses make a lovely gift for the wedding couple, as do hydrangeas, calla lilies and freesias. When choosing colours, go for white or a vibrant, colourful bouquet.
What Flowers to Buy a Girlfriend
The classic romantic flower is the rose, but for variety, consider gerbera daisies or alstroemerias. For maximum partner points, find out what her favourite flower is and buy that. Ditto for colours – choose her favourite.
What Flowers to Buy a Girl Friend
Long-lasting flowers are a better choice for friends than showy flowers that die immediately. Think chrysanthemums, zinnias, alstroemerias, carnations, lilies and freesias.
What Kind of Flowers to Get Your Girlfriend's Mom
You probably don't know what she likes, so choose a colourful arrangement with lots of variety. Pick flowers that are lovely and understated, like freesias, dahlias, sweet peas and delphiniums.
What Are the Best Flowers to Get for a Man
Find out his favourites and buy him those. If you don't know him well, choose something understated, like tulips or dahlias, or something cheerful, like daisies or sunflowers.
What Flowers to Buy for an Anniversary
If you don't know your partner's favourite flowers by this point you've been doing it wrong. Buy their favourites. Otherwise, the classics are lilies and roses but peonies, hydrangea, birds of paradise or orchids are more exciting.
What Flowers to Get for Mother's Day
Roses, sweet peas, lilies, tulips and peonies in pastel colours are a safe bet. For something unconventional, choose strong, fiery colours or an assortment of wildflowers.
What Are the Best Flowers to Get for Easter
White lilies are traditional decor this Christian holiday. Otherwise, spring flowers like daffodils, tulips and hyacinths in soft, pastel colours make a lovely gift.
What Are the Best Flowers to Get for Christmas
Poinsettias are a classic holiday flower, as are white lilies and Christmas cacti. Consider giving the gift of evergreens for Christmas, too, either in wreaths or in arrangements.
What Flowers to Give on Valentine's Day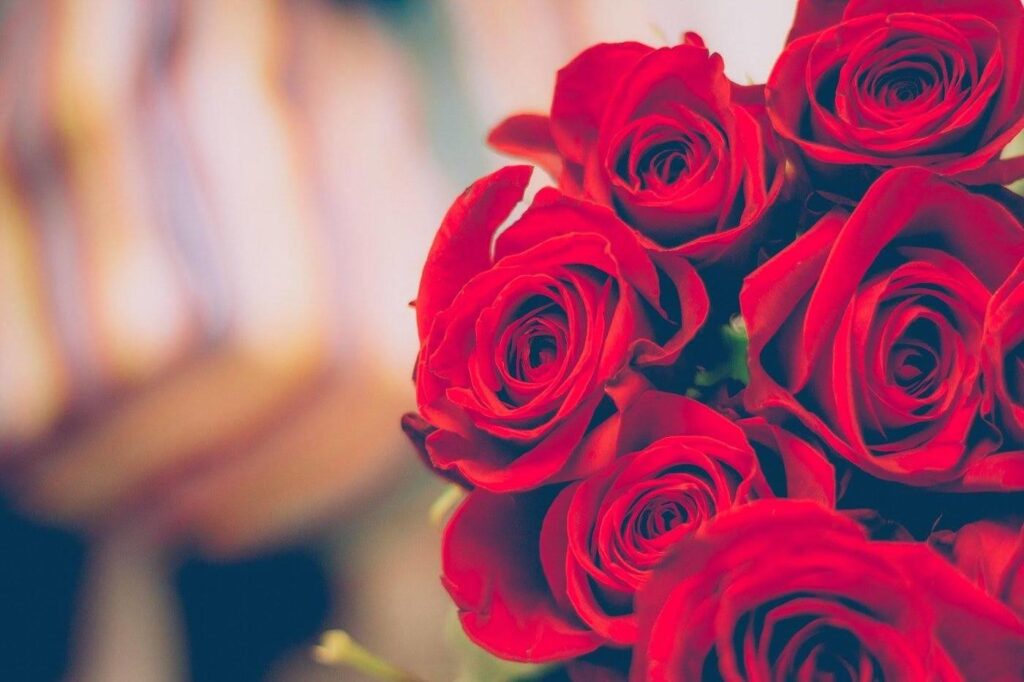 You know this already. The answer is red roses. Orchids make a lovely gift that's a little more original. Bold flowers like blue irises, sunflowers and lilies also make nice alternatives.
What Flowers to Get for a Graduation
Carnations and roses make lovely corsages or boutonnieres for graduates. If you can, coordinate your arrangement to reflect the school's colours.
What Flowers to Get for a Birthday
Go in for a splashy arrangement the birthday-haver would never splurge on for themselves. Think gladiola, roses, sunflowers, lisianthus – anything that will make the recipient smile.
What Flowers Say "Get Well Soon"
Pick flowers that are bright, cheery and sunny: gerberas, daisies, sunflowers, zinnias. Go for flowers that don't have a strong fragrance while someone is recovering.
What Flowers to Buy to Say Sorry
To help undo the damage you just caused, go for the classics – roses, lilies, tulips or carnations. This is no time to get experimental. Choose classic colours like white, red or pink.
What Are the Best Flowers to Buy in the Spring
Choose tulips, daffodils, irises, freesias, hyacinths or lilacs if you're going for a spring bouquet. A pastel arrangement or bright, sunny colours will help you welcome the season.
What Are the Best Flowers to Buy in the Summer
Dahlias, sunflowers, daisies, roses, peonies, zinnias, helenium, snapdragon, marigold – all are beautiful in summertime bouquets. You'll be spoiled for choice in this season.
What Are the Best Flowers to Buy in the Fall
It's typical to buy chrysanthemums but sunflowers, asters, heliopsis, helenium, balloon flowers and celosia are colourful alternatives that will keep your home bright as the colours outside change.
What Are the Best Flowers to Buy in the Winter
Potted flowers are a must. English primrose, Kaffir lilies, hibiscus, jasmine, and African violets will all bloom over the winter, chasing away the gloom and the gathering darkness.
When in doubt, ask your florist – they are experts in this and will know the perfect flowers to give for any occasion!
featured image: Nadine Wuchenauer; image 1: Nubia Navarro