Some people think that giving flowers to their partners is a simple and easy task. Others, however, find it a very daunting task. Some people are even too shy to do it, while others are entirely clueless about what to do.
The good thing is, most of us are fond of flowers. If one partner thinks giving them is a difficult task, the other partner might think otherwise. This article aims to help you if you're not sure how to give flowers to the special someone in your life.
Learn Something About Your Partner  
---
The very first thing everybody should do before giving flowers is to get to know their partner, at least a little bit. If both of you are still in the dating stage and learning about each other, it helps if you're observant of how your new love interest carries themselves.
It would help if you took note of how they dress, their preferred colors and their body gestures. All of these minute details can give you an idea of what they like.
You can also ask them typical date questions. However, if you're a bit conscious of feeling like you're too nosy, which might tip your partner off, you can start with leading questions. This way, they'll think you're interested in them and want to know more about them.
You can even ask if your partner has a preference when it comes to flowers. One trick when giving flowers is knowing what your partner likes. This can also help you find out whether they enjoy receiving them or prefer other things instead. With this, the risk of buying unwanted flowers will be slim to none.
Remember that Most People Love Flowers
---
There's no denying that a lot of people love flowers. And although some folks aren't that fond of receiving them, it is more likely to generate a positive response, especially when given as a surprise. You don't need to overthink what flowers to provide for your partners or your date.
If you're in the early stage of your relationship and you haven't tried giving flowers yet, try the most gifted flower in the world, which is red roses. Although red roses are typical blooms, receiving one shows that you're affectionate and romantic. This will make your partner think that they are important enough for you to go out of your way and buy roses for them.
But if you want to go all out when giving flowers for the first time, find a reputable florist and have a premium bouquet prepared. You might want to get a little creative and surprise them through sending out letterbox flowers that fit well in their mailbox! Add the finishing touch of a special message and voila!
Before you send a big bouquet, just make sure your love interest won't have an allergic reaction to pollen! You don't want pollen to ruin your relationship with them.  
Reserve That Bouquet for The Third Date
---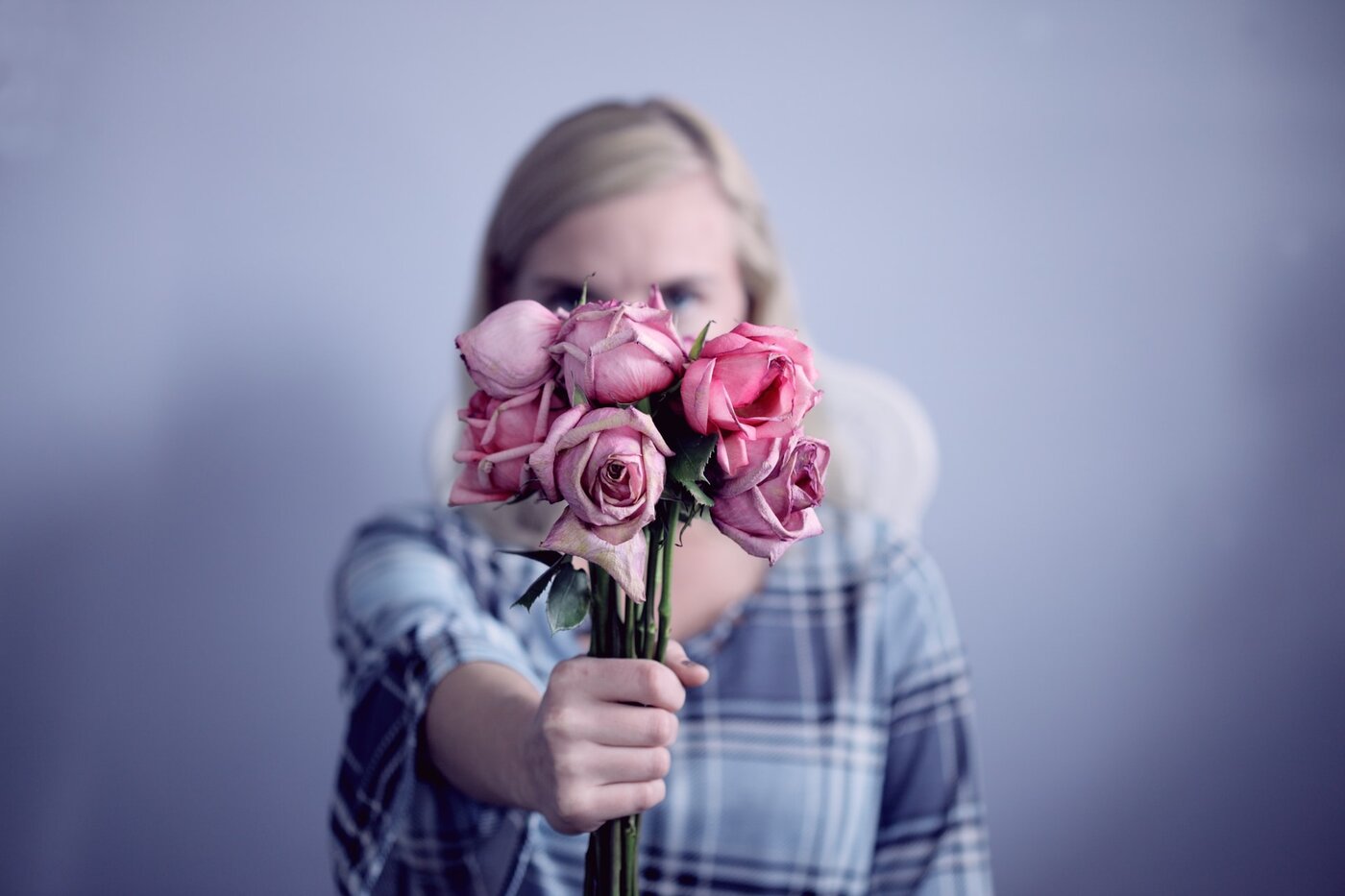 Yes, you read that right. If you think that bringing flowers on the first date is a sure-shot move, you're wrong.
You might consider bringing flowers on the first date, but it can have a negative impression on the person you're meeting. Yes, most people enjoy receiving flowers. Bringing flowers during the first date, however, can make you look too forward.
Bringing flowers at this stage of the relationship is like blatantly saying, "please like me." You wouldn't want to project yourself like that. Even though you're trying to impress your date, skip the flowers for now and save them for the third date instead.
But why on the third date? The simple answer is, your date is anticipating your next move. If you've provided amicable companionship during the first two dates, the third date should be something remarkable and memorable.
It should be something that your date won't forget. Flowers can make that happen. Your partner will have the impression that you're saving this moment to impress them, which can be a bonus when building a relationship.
Vary the Timing
---
Randomly sending flowers is an endearing and surprising gesture. If you don't know when to time your gift, you can do it on special occasions.
Buying flowers can become more comfortable if everyone around you is buying them as well. Jump on that Valentine's Day trend. Your partner will think that you want to celebrate it with them, strengthening your bond with each other.
Celebrating first-year anniversaries can also be an excellent time to give flowers. If you're the type of person who's too shy to buy their romantic partner a flower on random days, make your anniversary dinner date the time to do it. Trust us. Your partner will always remember it, and might even brag about you and your efforts to their friends.  
Takeaway
---
As mentioned, giving flowers seems like a daunting task for many people, especially if they're new to it. However, if there's one easy thing that could make your partners happy, it's giving them flowers. Although giving them might come off a little expensive at times, receiving flowers does tend to make your significant other happy.
By following the tips in this article, you'll find it easier to give your partner flowers for the first time. It might be a little odd and awkward at the beginning, but as long as you've taken everything in this list into consideration, you'll be able to give that fabulous bouquet with no fear or hesitation.
Feature image: Дмитрий; Image 1: Sharon McCutcheon